(Español) MATRIMONIOS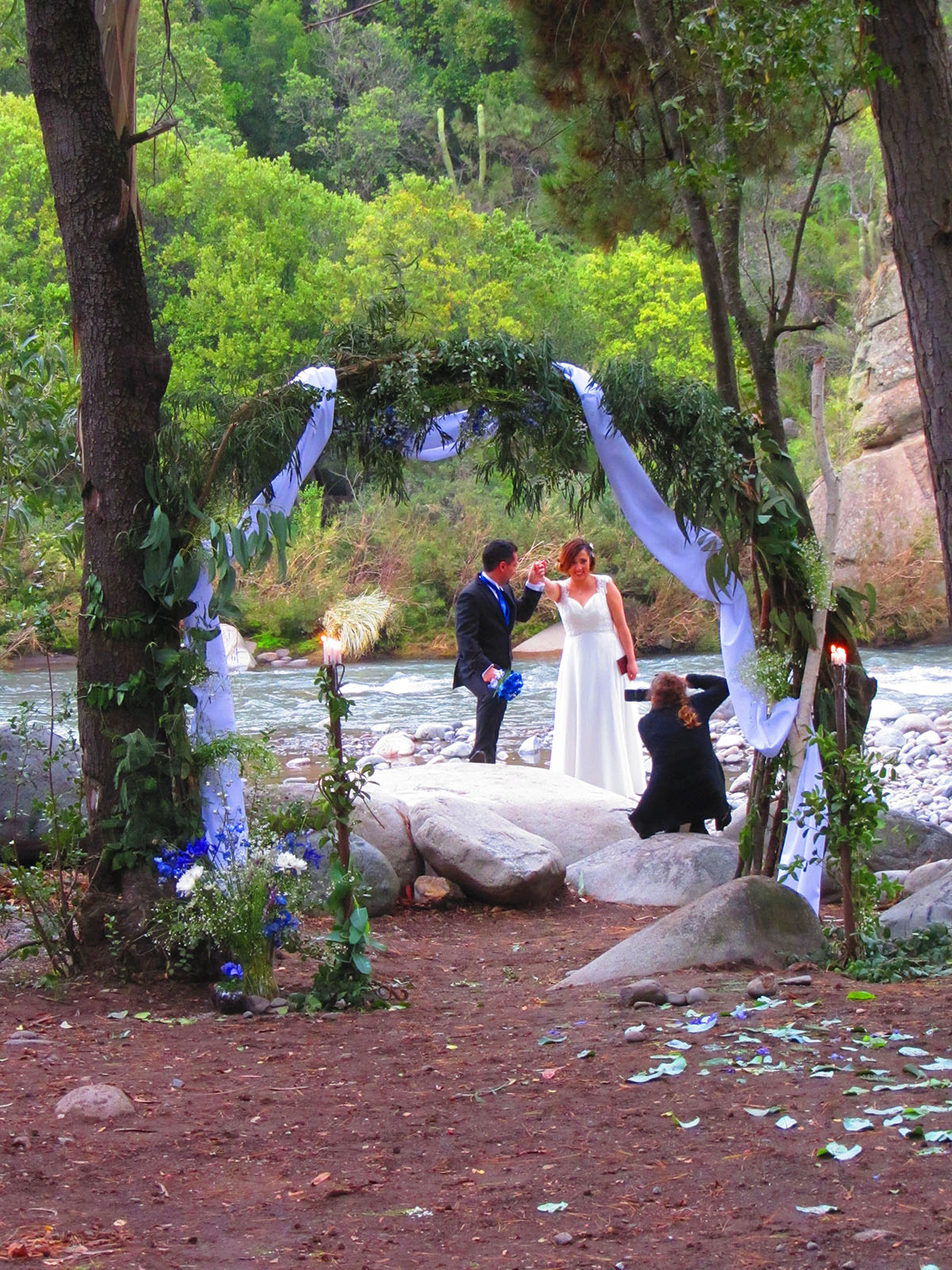 (Español) Nuestros matrimonios se caracterizan por su ambiente, donde la naturaleza es la protagonista, desde una ceremonia a orillas del río o en el bosque, una deliciosa comida en nuestro restaurante y una fiesta en nuestros domos.
Contamos con tres espacios para realizar tu matrimonio, nuestro restaurante a orillas  de río con capacidad para hasta 80 personas, el jardín del bosque, un espacio al aire libre a orillas del río claro con opción de encarpar con capacidad hasta 120 personas y los domos con vista privilegiada a la cordillera con capacidad hasta 300 personas encarpado.
TODAS LAS OPCIONES INCLUYEN ALOJAMIENTO CON DESAYUNO PARA LOS NOVIOS Y ALOJAMIENTO EXCLUSIVO PARA LOS INVITADOS EN NUESTRAS 7 CABAÑAS HASTA 1 MES DE ANTERIORIDAD CON UN 25% DE DESCUENTO.
""Excellent to leave the everyday noise""

"Shangrila Lodge is a place where young and old alike have much to discover and enjoy; trekking, horseback riding, massages, hot tub, swimming in the river, and good food" Christian


""A wonderful place""

"We were more than surprised with the place, service is excellent, the staff always with smiles and happy to help, the place is beautiful and the owners always make sure there are plenty of activities" Maite


"Excellent weekend"

"Excellent food, well looked after, wonderful beer, 100% recommended and very safe for children" Genaro


"MAGICAL"

"Everything comes together to make your stay a pleasure, cabins with fireplaces, fully equipped, wonderful scenery, the river and the friendliness of its people away. I highly recommend you get to know this place." Bernardita