El Maitén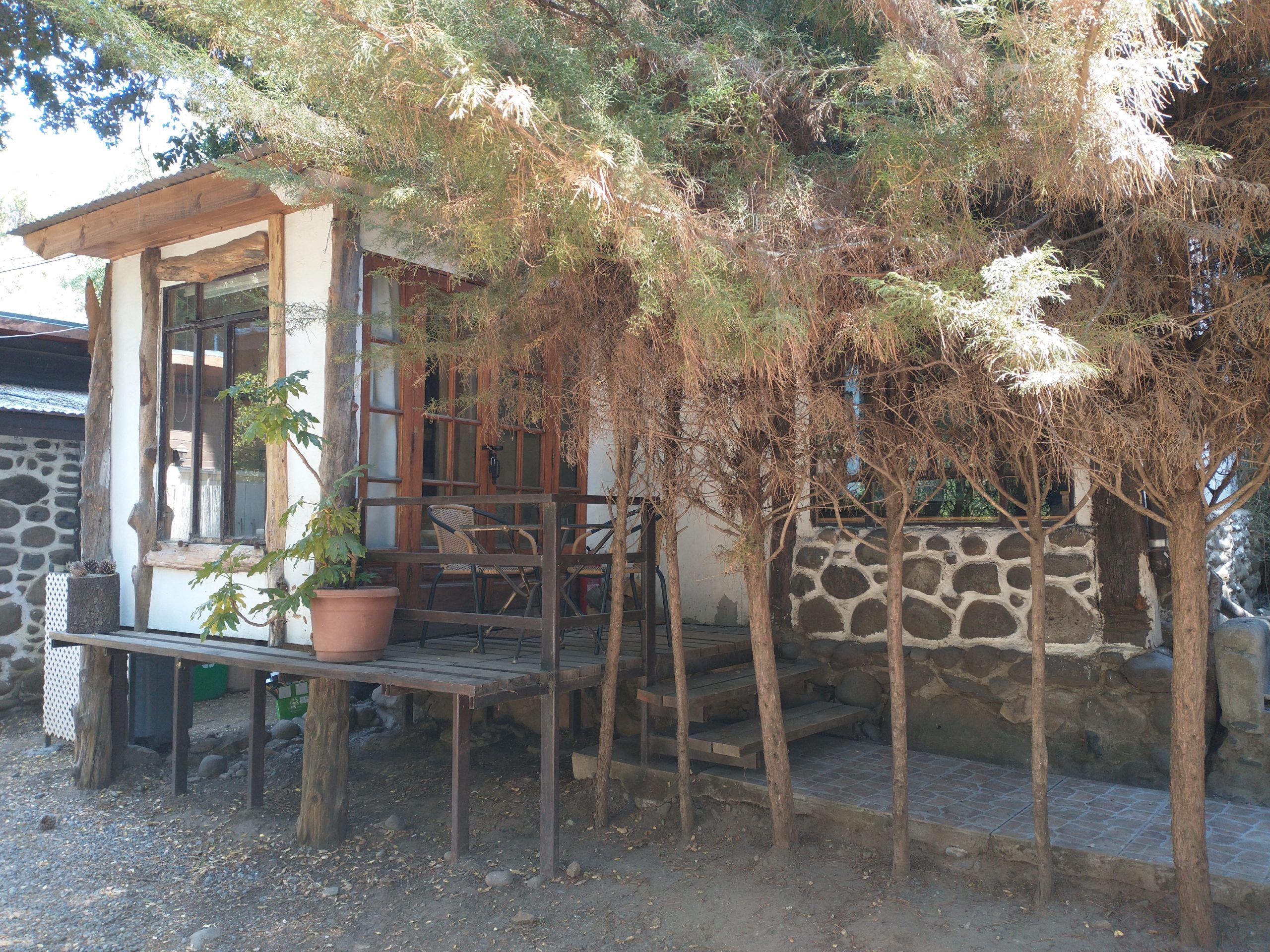 Living Area:
1 double bed, 1 dresser.
Kitchen Area:
Refrigerator, stove, oven, microwave, appliances and dishes.
Bathroom:
With shower, toilet, towels, soap.
Exterior:
Terrace with barbecue.
PRICE $100.000 (includes a hot tub session)
Capacity: 2 People
Amenities:
Kitchen
Terrace
Barbecue
King Bed
Fridge
Shower
Complete Tableware
Towells
"Excellent weekend"

"Excellent food, well looked after, wonderful beer, 100% recommended and very safe for children" Genaro


"MAGICAL"

"Everything comes together to make your stay a pleasure, cabins with fireplaces, fully equipped, wonderful scenery, the river and the friendliness of its people away. I highly recommend you get to know this place." Bernardita